Cirencester Dance Club aims to encourage an interest in and enjoyment of dance and performance, for anyone within the local community, regardless of age or ability. Our members gain self-respect, confidence and discipline and are encouraged to develop their musicality and stage awareness, whilst learning dance styles such as Classical Ballet, Tap, and Modern dance, and performing in classical ballets, variety shows and taking regulated exams. Classes span the entire age range from 2 to adult, with an emphasis on non-judgemental participation and enjoyment. The Club is managed by a voluntary Committee, elected by its parents and pupils. In 2007, in recognition of its contribution to the community, the Club was granted charitable status. All classes are held at The Bingham Hall in Cirencester.
Russian Ballet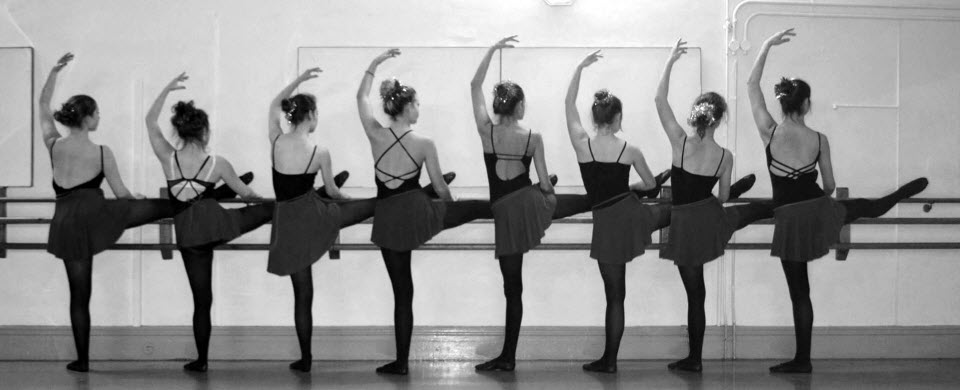 The Russian method of Ballet education has been devised and refined over centuries. The goal of this system is to produce artistically expressive, technically able, powerful dancers through a well balanced and highly logical method. The strong technique of this system creates what is often termed "the Russian style", which is immediately recognisable. It is, however, more than a style, it is the solid foundation of pure classical ballet.
Tap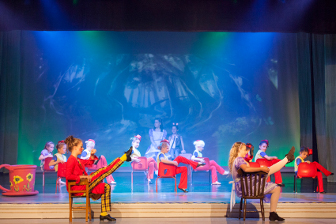 Tap is an exciting rhythmic form of dance that helps coordination and timing . Tap dancers, or Hoofers as tappers are called, use their feet like drums to create rhythmic patterns and timely beats. Today we mainly see this type of dance in musical theatre. A great disipline to learn and fun to perform.
Modern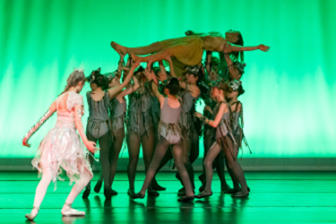 Modern dance centers on a dancer's own interpretations instead of structured steps, as in traditional ballet dancing. It's a form of contemporary theatrical and concert dance employing a special technique for developing the use of the entire body in movements expressive of abstract ideas.
Contemporary/Lyrical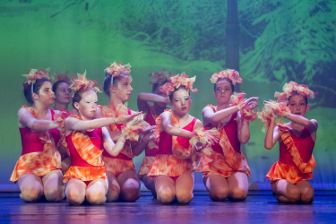 Lyrical contemporary dance blends the beautiful extended lines of ballet with the release and fluidity of contemporary dance to create expressive, emotional choreography.
Theatre Skills
This class is all about Theatre, from props to acting. These classes will include breathing and vocal technique, improvisation and working with scripts, movement and body language, character interpretation and ensemble performance. Students will learn about costume, set and prop design and how they contribute to performance and character development. From time to time, we hope to have guests with specialities in make-up, hair, puppet-making and maybe even ballroom and stage-fighting!.
Performance Class
This class is aimed at 12 years and above. It is designed for any student who wishes to expand on their dance knowledge and will be extra to their graded syllabus, within a relaxed atmosphere. The class will cover various styles of dances from a wide range of genres including musical theatre, jazz,lyrical, modern and tap.The dances are taught to everyone and may incorporate duets or solos as well as group work, depending on the students.This will help the students gain in confidence and promote team building. The students will then have the opportunity to use these dances in local fetes, festivals and community projects around the area, as well as Club shows.
Pre-School Classes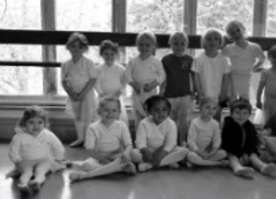 Tiny Steps is a creative movement class that introduces the idea of other dance forms, and broadening musicality. This class will help the physical, intellectual and social development of children from a very young age. In particular they can develop their motor skills, coordination, listening, concentration and social skills through well-structured classes. Children will learn to work in groups and develop their creative skills and many will go on to develop a love of dance and music.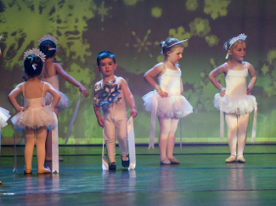 Ballet Bees is our pre-school ballet class, for children aged 2-4 years. This class introduces ballet technique, rhythm and musicality in a fun and exciting way. It is a fun and relaxed lesson, using props like scarfs, hula hoops and ribbons and is a good foundation to start grade work at a later stage.